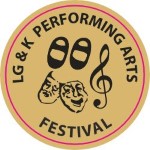 ADJUDICATORS
MUSIC – Caroline Diffley ARCM
Caroline Diffley was born in Yorkshire, and studied piano at the Royal College of Music. She taught at the Kent Music School in Canterbury and at the Dragon School in Oxford before moving to the West Country. She taught piano at Wells Cathedral School for many years, working with both specialist and generalist students there.
Caroline now lives and works in Exeter, where she runs a private piano teaching practice. Her pupils have achieved many successes, including being awarded the ABRSM Gold Medal, and the Sheila Mossman Memorial Prize for the highest mark in local examinations.
Caroline is an ABRSM examiner of both grade exams and diplomas, and she  has examined all over the world. She is also a moderator for Music Medals, and is a busy adjudicator at music festivals.
SPEECH & DRAMA & MUSICAL THEATRE – Jenny Thornton AGSM (teaching), ALAM (Acting and Public Speaking), Certificate in Education, LISTD, CDE (Dance), +  Adjudicator for British and International Federation of Festivals
Jenny trained at the Guildhall School of Music and Drama gaining awards for Character Acting and for Most Promising Teacher.  Jenny has led the Performing Arts Teams in large Comprehensives, been an Assistant Principal for Edexcel, LAMDA examiner and now enjoys running her own Performance Centre with ages from 4 years to adults delivering drama, dance and musical theatre and also writing. Her play called "Gone" gained a Commended when performed at The Orange Tree Theatre in Richmond as did her most recent play "Young Love".  She was delighted when LAMDA chose two of her pieces for their new acting anthology. Jenny is looking forward to re-visiting Longwell Green and Kingswood Performing Arts  Festival  and making it a very enjoyable  and positive experience for all concerned.
"Drama is a life skill that changed me from a stuttering introvert to a confident individual. We can give our children no better opportunity."  Jenny Thornton
DANCE – Jill Redford ARAD, FISTD, CertEd, PGCE
Jill was Arts Awards Ballet champion at the age of twelve and went on to train at the Bird College of Performing Arts, gaining her teaching qualifications including Advanced R.A.D.  She was lucky to have dance/singing and acting training from some wonderful teachers – Pauline Bird, Rosemary Woodd, Pat Izen, Jenny Taylor, Doreen Bird, Gwen Carter, Susan Towns, Jackie Haywood and Marjorie Field.
Jill also studied with Matt Mattox at The Place in London.
After a professional career in the UK and abroad working in the theatre with such starts as Peter Butterworth, Bernie Clifton, John Hanson and Lenny Henry, Jill decided to teach owning her own school in Sussex.
After her first son was born, she handed her school on and became a freelance teacher/choreographer/adjudicator/performer.  Jill has choreographed for the Edinburgh Festival, for fashions shows and many musicals.
She is an equity member, an examiner for the Imperial Society of Teachers of Dancing and adjudicator for the British & International Federation of Festivals, which includes being a member of the All England Dance panel of adjudicators.
Many of Miss Redford's ex pupils are now studying at theatre colleges or are working in the business.